By: Edmund Morris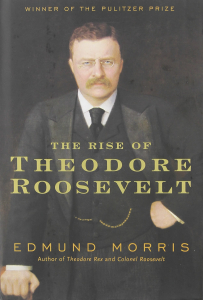 Notes:
Was a bigger than human man.

Was all muscle. Always wanted to be the center of attention. Very funny.

Went after everything like a bull moose.
Was extremely courteous.
Was very well read.
Roosevelt was Dutch
Never ending energy, excitement and philanthropy.
Had a photo memory.
Had asthma and was very sickly.